image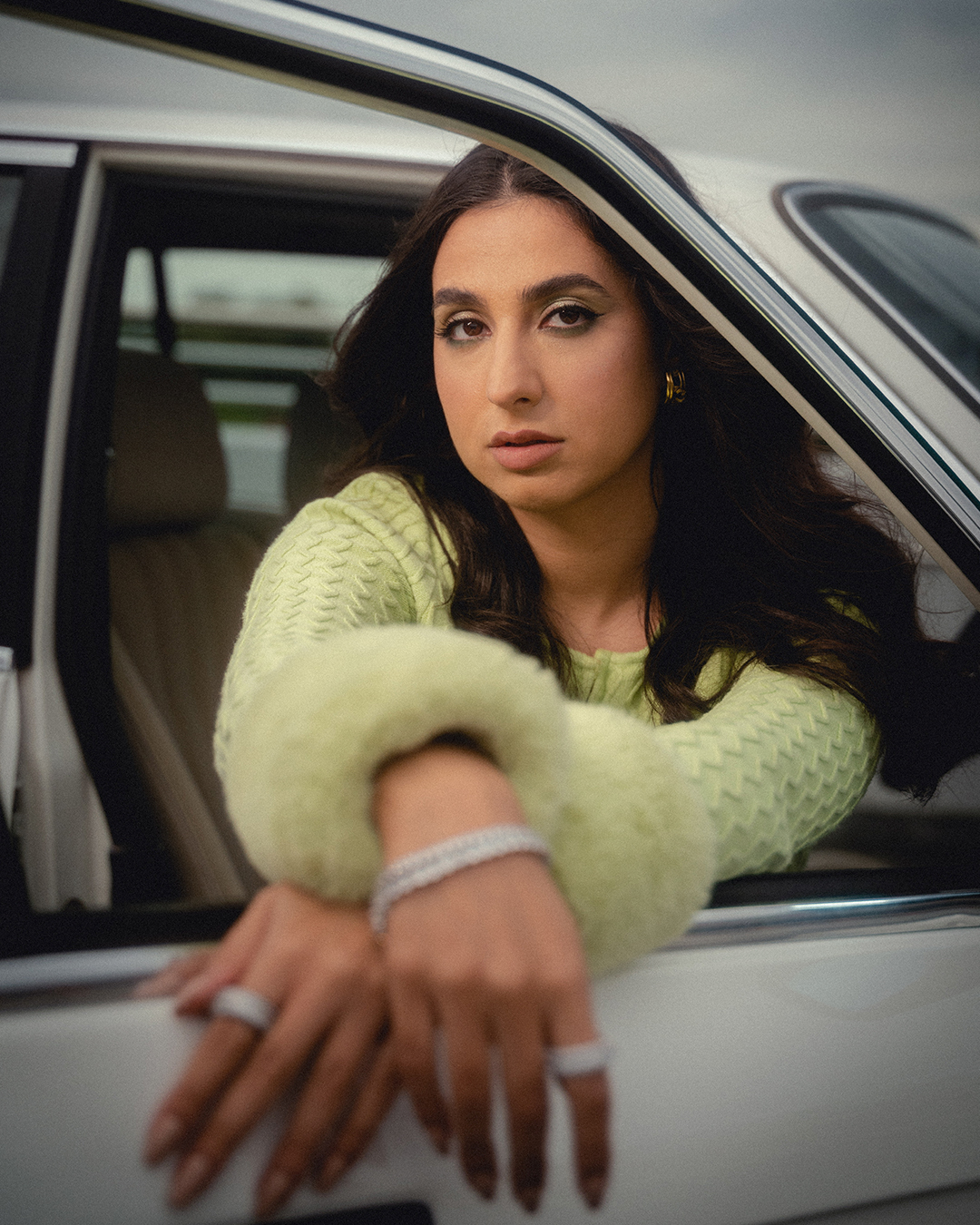 copy
Mougleta (born in Dubai on July 22, 1995) is a Canadian singer / songwriter, based in Berlin .

Drawing her stage name from the Jungle Book character Mougli – a relatable figure to the nomadic artist, who felt she didn't belong anywhere growing up. Mougleta takes inspirations from daily nuances, such as music from the taxis on the streets of Beirut to the ultra modern skyscrapers of Dubai, the late-night rush of Toronto's Entertainment District or the eclectic assortment of buildings in Berlin; Mougleta's musical jungle tells empowering tales of heartbreak, happiness, dreams and pure magic.

Uniquely fusing pop music with traditional Oriental sounds and other musical influences from around the globe,  Mougleta's musical versatility is noted in her hit singles like "Hold my Cup" and "Valentino Rossi in addition to such collaboration like Kpop sensation, Oh my Girl and renowned German DJ Kianu Silva on "Rocket Ride", Multi Platinum DJ/Producer, Topic with "Talk to me"
button
Mougleta Insta
button
Mougleta Homepage
button
Mougleta Spotify
emptycopy
and Gabry  Ponte and MOTi with "Oh La La" As well as her song "Nice to Meet you" which was included on the soundtrack of the hit ABC network TV show The Baker and the Beauty.  
Mougleta's streak of carefully produced gems which have racked up well over 150M+ streams and more than a million monthly listeners on Spotify alone , with much More music imminent, which will surely continue this rising talent's transition to a new sphere of global recognition.
emptyimage

emptyyoutube_player
youtube_player
emptyyoutube_player
youtube_player
emptyimage

emptyspotify_player
emptybutton
Follow our "Mentalo Music Releases" Playlist on spotify